Does Bad Credit Really Matter?
Posted Saturday, Nov 03, 2018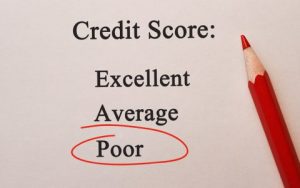 Does bad credit really matter?  What difference does it make whether I have bad credit?  Why should I give a whit?  Isn't the deck stacked against me anyway? How can Cars & Beyond help me?
Life is tougher with bad credit, no mistake about that.
People with bad credit have to pay higher interest if they can get a loan at all. The higher interest means they can afford less and whatever they are buying ends up costing them more.  It can create a spiral of defeat and despair.
People with bad credit often have to pay deposits to get service, or higher deposits to get service, because they are perceived as a higher credit risk. This can be a big obstacle when changing where you live.
People with bad credit sometimes have a harder time getting a job. Many employers check a job applicant's credit rating before hiring them.  The employer may view a job applicant's credit as a sign of stability or instability, and conclude that a job applicant with bad credit presents a higher risk.
People with bad credit often have to pay more for goods and services. There are many business industries that cater to people with bad credit, such as the Rent-to-Own and Buy Here Pay Here used car dealerships.  Because their customers present higher risk of loss and higher realized losses, these businesses have to charge more for their products than businesses that mainly sell to customers with good credit.  It is a shame but the customers that default and create losses make it more expensive for those who do not.
People with bad credit often have to pay more for car insurance. One of the factors that many car insurance companies use to set rates is the customer's credit record.  Right or wrong, insurance companies, like lenders, see good credit as better stability and less risk, and bad credit, as higher risk.  When they perceive higher risk they charge more and your rates are higher.  For many people fixing bad credit will help reduce insurance costs.
People with bad credit often have to pay very high rates to get emergency money to get by. The Payday Loan industry exists to make short-term loans to customers who need money right now and cannot get it elsewhere.  The annualized interest rates are typically way above 100%, and sometimes 300% or more.  It is very tough to catch up much less get ahead when you are paying extremely high interest.