All About Buy Here and Pay Here Financing Process
Posted Wednesday, Jul 08, 2020
Who doesn't dream of owning a car? But does your bad credit make it impossible to make your dream a reality? In such a case, you need to find a trusted provider of high-quality, pre-owned cars that will judge you based on your financial standing, not on your credit score.
Cars and Beyond LLC, used car dealership in Greenville NC, offers customers the best automobile buying experience through its "Buy Here Pay Here" payment process. It puts the customer's dream first, like a friend helping someone in the community.
It's also a top service provider that helps people and communities get access to a wide variety of lease-return vehicles, along with new car deals at the most competitive prices.
As a result, you will always get the maximum savings you deserve as well as the highest quality vehicles that match your dreams.
Know More About The "Buy Here Pay Here (BHPH)" Process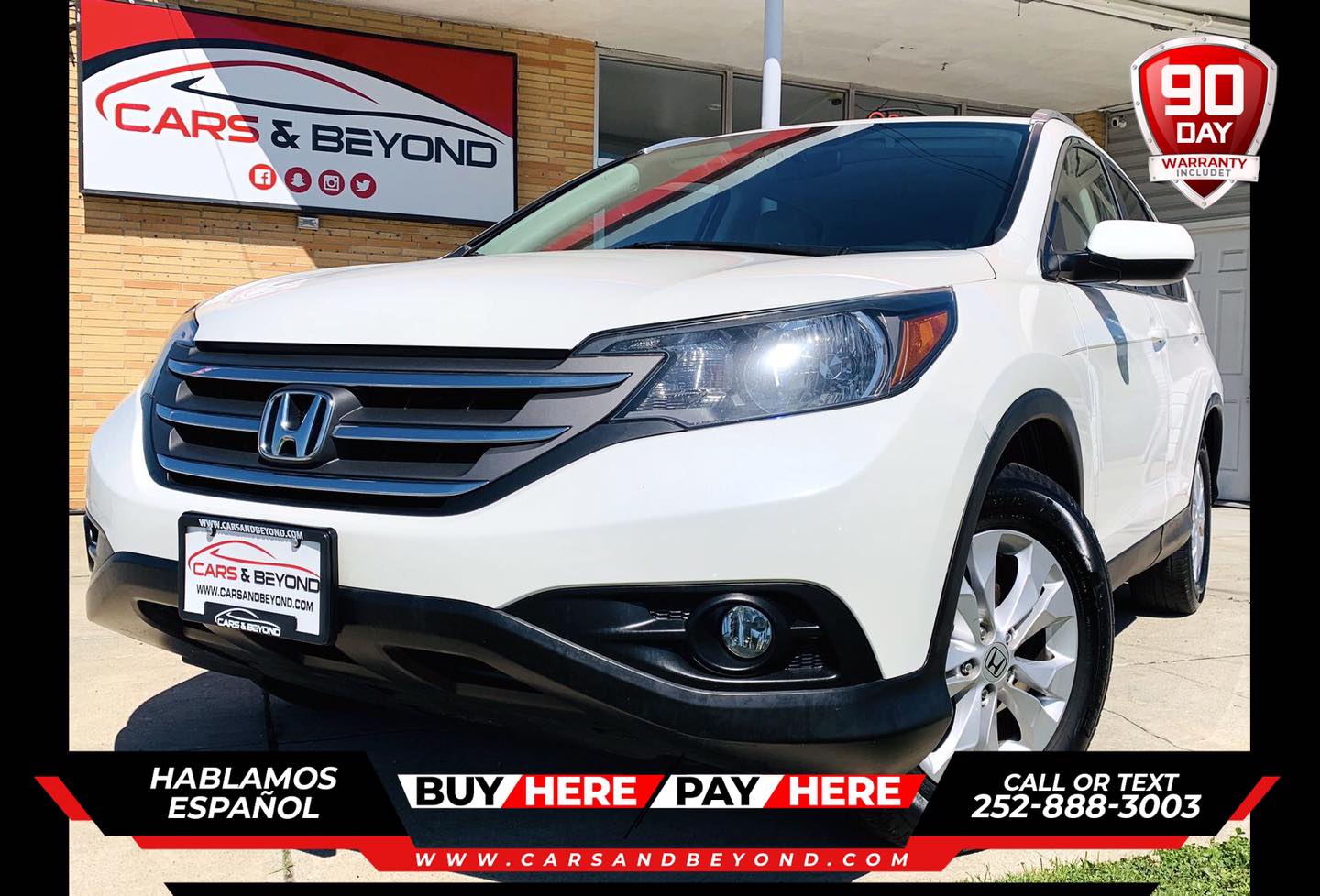 Cars and Beyond LLC not just offers you a great selection of cars but also a financing service, just like a bank but minus the hassles and unfair assessments. Truly, the in-house finance options from companies like Cars and Beyond are a boon for customers who have bad credit.
With an interest rate that's competitive with those of banks and other lending options, you can make the payment directly to the dealership who trusts you for your ability to pay.
There's no official definition yet of what BHPH means in the auto sales industry, but to make it simple, Cars and Beyond defines BHPH as a car loan process for customers obtained from the dealer itself and not from a third party, such as a bank or a lending company.
The buyer no longer needs to worry about getting a third party to support them since the sellers like Cars and Beyond already have their back, like a friend willing to extend a helping hand.
What Makes Cars and Beyond Dealership Better Than Other BHPH Dealers?
Here are some of the other things about Cars and Beyond's BHPH that set us apart from the crowd and that you need to know about:
Life throws curve balls. Good people can suffer from the misfortune of not being able to pay up on their credit bills. This can put hardworking people in financial problems at no fault of their own.
Such people can benefit from the BHPH options of Cars and Beyond to get their dream car with hassle-free ease.
Cars and Beyond offers you a chance to buy a dream vehicle with the in-house financing program. With Cars and Beyond, people who cannot access bank financing can buy and take home a reliable vehicle at competitive prices.
The affordable price with little or no down payment based on your stability is certainly the best option to buy a car.
The "buy here and pay here" financing program could not be simpler. After application you can already drive home with a new car within a few hours. You never have to wait for a long time to get approval.
At Cars and Beyond you can buy and get financing for a car at the same time without any delay.
We understand the people's unpleasant disappointment from frequently being denied for a loan application at multiple banks and lending companies because of a bad credit score. At this point, it's possible to give up on your dreams of owning a car.
But not anymore: Cars and Beyond can bring you up from that bad rating.
Weekly or Bi-weekly Payment
Whether you're comfortable paying weekly or twice month, Cars and Beyond offers a better payment system than most banks or financial institutions in traditional loan payments.
Our team will usually ask you to arrange your payments with your "pay day"  for a loan experience that runs smoothly, like automated payments.
Here at Cars and Beyond, we understand that life can be busy and your time is valuable, and so we give you the convenience of several payment options. Here are some of them:
Who Should Take Advantage of Cars and Beyond's BHPH Dealership?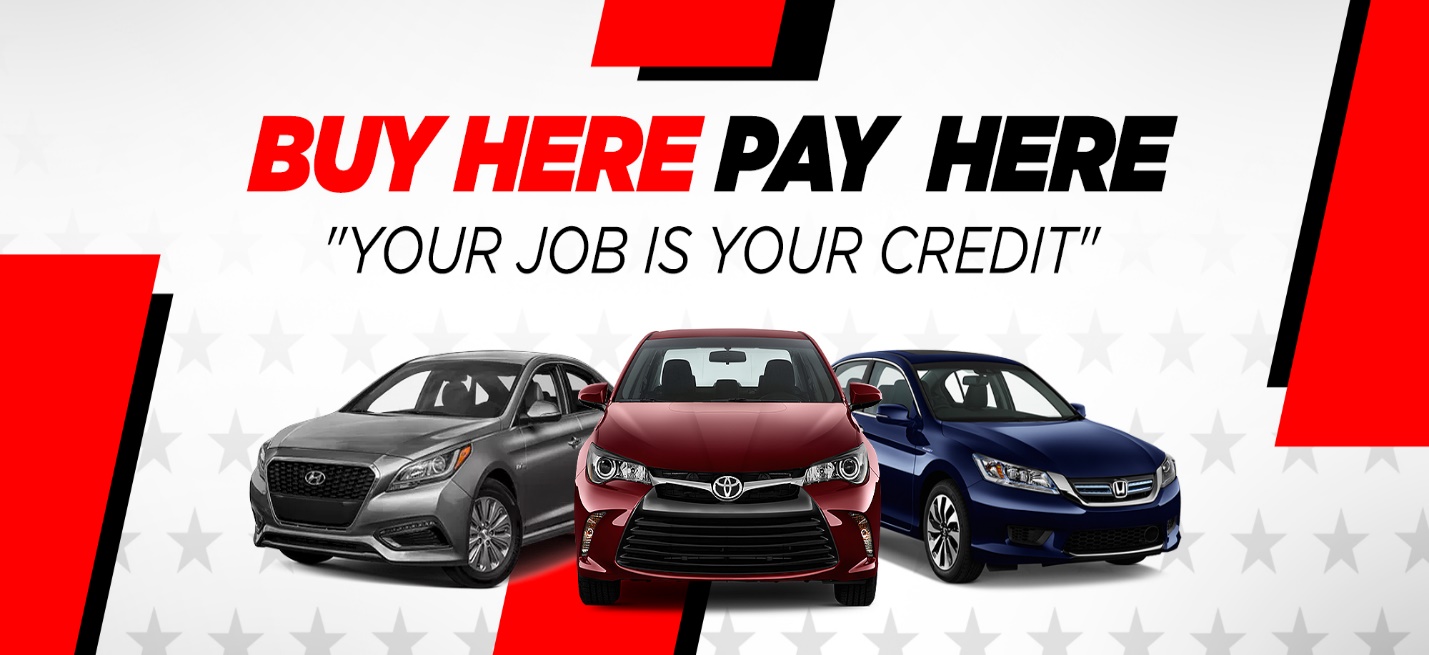 Everyone who has had the disappointing experience of being denied a car loan application will tremendously benefit the Cars and Beyond BHPH offer.
We at Cars and Beyond believe that being denied once at your application for a car loan is one too many when you and us know that you have the financial stability to pay it up.
If you're a first-time buyer or you still have a low credit score, you also can enjoy a true BHPH experience from Cars and Beyond. From students, single moms to shoppers who've had financial bruises and bumps, our Cars and Beyond dealership near Greenville, NC should easily be one of the places you'd have to check out in your search.
What's The Difference Between a Traditional Dealership and Cars and Beyond's BHPH Dealership
It's actually the same, except for the shopping experience. In traditional dealership, you simply pick the car you want, and deal with the payment process afterwards. In Cars and Beyond, it's the reverse.
We usually ask you a series of questions, including but not obligating a credit report, and after our analysis, we show you the available cars. The monthly payment range and down payment you present will indicate the the type of cars we'll show you to fit your unique financial situation.
Buy Your Dream Car Now!
Regardless of the type of credit, you can realize the dream of getting behind a vehicle of your choice with the "buy here and pay here" financing option offered by the Cars And Beyond team.
The used car dealership operates in Greenville, NC and offers its customers the best deal without worrying about financing or down payment.
Everyone deserves to own their dream car, no matter their life situation. So click on https://www.carsandbeyond.com/ to make your dream of owning the best car at affordable prices a reality. You can get more information by visiting the site, so go for it.