Buy Here Pay Here Car Lots in Greenville NC, Buy Here Pay Here Dealers Greenville NC, Buy Here Pay Here Eastern NC
Posted Monday, Feb 05, 2018
Financing a Car with Poor Credit: 7 Things to Know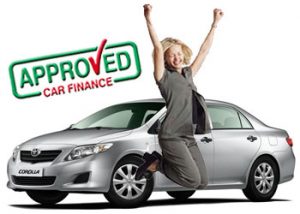 Having bad credit should not keep you from getting a car. However, there are certain things you need to know before taking that car back home. People, more often than not, dive right into financing a car with poor credit, which only creates more problems in the future. To make sure you don't have to go through those problems, below are seven things that you need to know about getting a car with bad credit.
1. It's Not Necessarily Bad
A lot of people live under the mistaken notion that when they have a bad credit, buying anything is a bad idea. That is not necessarily true when it comes to financing a car. Auto dealers offer auto loans at quite reasonable rates. With payments that you can easily afford, getting a car presents little to no financial hiccups.
2. Make a bigger down payment
Your credit history will limit the size of car loan you can get and a high interest rate will make the amount even lower. A down payment can offset the interest, taxes, and fees and widen the selection of vehicles you can choose from.
3. Rates Can Vary
While opting for a car, always bear in mind that you already have bad credit. This means that you should shop around to see what rates different lenders are offering. People often fall prey to a car salesman's tricks and don't investigate other options. Make sure you research the market to find bad credit auto loans from a dealer at reasonable rates.
4. Pre-Approval Can Help
Having a bad credit auto loan pre-approved can also come in handy. For starters, you are able to deal with an auto dealer on more even terms. Furthermore, shopping for a car becomes much easier with a pre-determined amount at your disposal.
5. Check the Car
There is a reputation among some auto dealers for making use of a customer's bad credit situation and offering them faulty cars on low credit. While you get to pay less interest, you are made to pay a higher rate of leaving with a faulty car. Therefore, always make sure that the car you are buying is worth the amount you're paying for it.
6. Know what you can afford to pay
You may be tempted to overestimate what you can afford so you can get into a better car. Consider how much extra money you have left over after paying bills each month. That's the amount you're able to afford. Check your budget to see what you can really afford to pay and stick to that amount, even if you're approved for a loan with bigger payments.
7. Draw A Timeframe
Make sure that you apply for bad credit auto loans and get one within a two-week period. This is because the financiers you apply to for the loan are likely to check your credit situation. All the checks within a 2-week period are counted as one inquiry, which does not affect your already-bad credit score. Multiple credit inquiries beyond a two-week period can adversely affect your credit score.
Where's the fairness in not being able to get the car you dream of just because you have bad credit? This is the reason why Cars and Beyond should very well be your number one choice in making your dream of owning a car a quick reality.
If you're looking for bad credit low down payment car, then here are some of the things that make Cars and Beyond a stand-out solution for you.
Affordable Payments
A lot of people mistake bad credit as a hindrance to buying their dream car. That's not necessarily applicable when applying for a car loan with bad credit.
With Cars and Beyond, you're able to get the best deals that can compete with whatever major car loan lender nearby. We make sure that you get a real deal and not something that a salesman would trick you into buying.
We put loyalty as a big priority in our products, and that applies to giving you the best, affordable payment scheme for the car you dream of purchasing.
Best Offer
You already know that you have to research the available options nearby to find the bad credit auto loans that can serve you. So here's our promise at Cars and Beyond: if you find something better than the offer we have, let us know and we'll downright match the price.
How's that for a good, moneyback guarantee?
Pre-approval Hassle-Free
It can be a challenge for a bad credit auto loan to be approved. So for you to shop easily for the dream car you own, we at Cars and Beyond can pre-approve your car loan so you already have a pre-determined amount ready for your actual purchase.
With this, we can make sure that you can the most even terms when closing a purchase.
Guaranteed Quality
You've already probably heard of the reputation of some auto dealers for giving you faulty cars if you're going for a bad credit auto loan. This is not the case with Cars and Beyond.
It is our guarantee that even at a bad credit score, you get the best deal that you deserve, and the moneyback guarantee offer we give you is more than enough assurance that what you're getting is the best in the lot.
At Cars and Beyond, you can even check if the amount you're paying for the car is actually worth it by comparing it with other dealerships. No risks of leaving with a faulty car, or at least leaving with a car with a defect that you're not made aware of.
Conclusion
So there you have it: you now have a complete list of reasons why Cars and Beyond is a no-brainer choice in looking for the best dealership that can give you the best deal and the best car your budget can pay for.
Whether your credit score is adversely affected by an unforeseen accident or whether you're still starting to build it, Cars and Beyond got your back like a friend in getting the car you need for now and the dream car you have for since how long have dreamed of owning.